Last month I went to LA to assist a Masterclass  from the "Aaron Sims Creative"
It was 3 amazing days that we spent the day learning in the studio their workflow, tricks, and receiving feedback on our portfolios.
During the second day we were tasked to redesign the AI from their shortfilm "Tank".
I wanted to make literally a robot tank I did a skecth in my tablet.
 I will be finishing the modeling soon and then I will start working on the textures and lastly rigging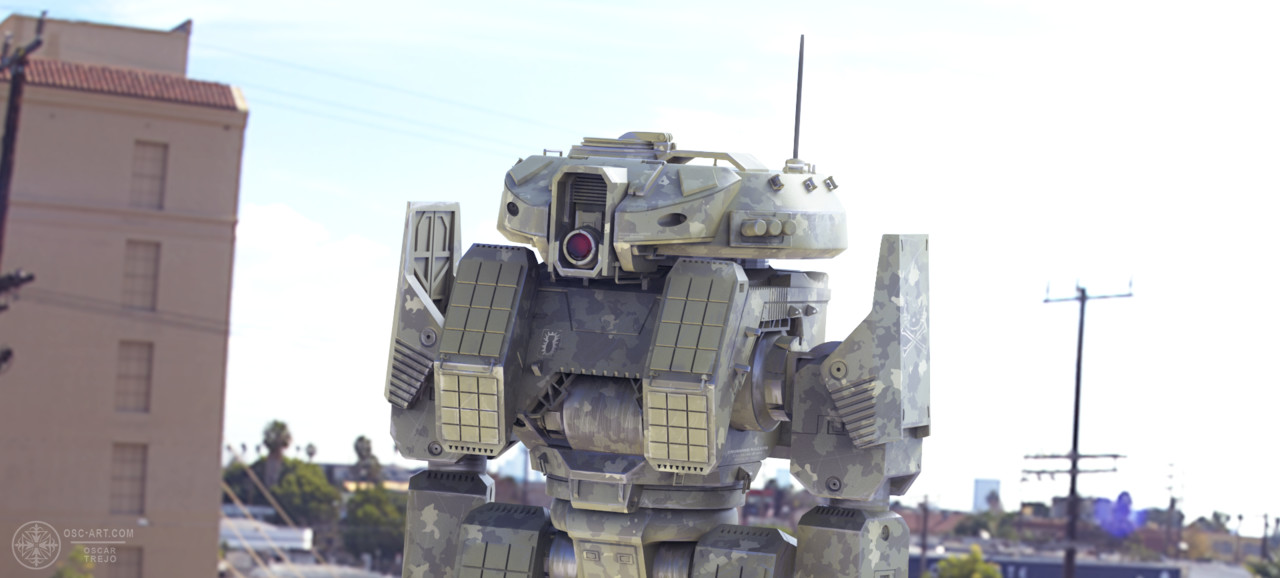 The video from "Tank" that was showed to us takes place in a rooftop of LA so I did a render and paint over on a similar location.
Original sketch